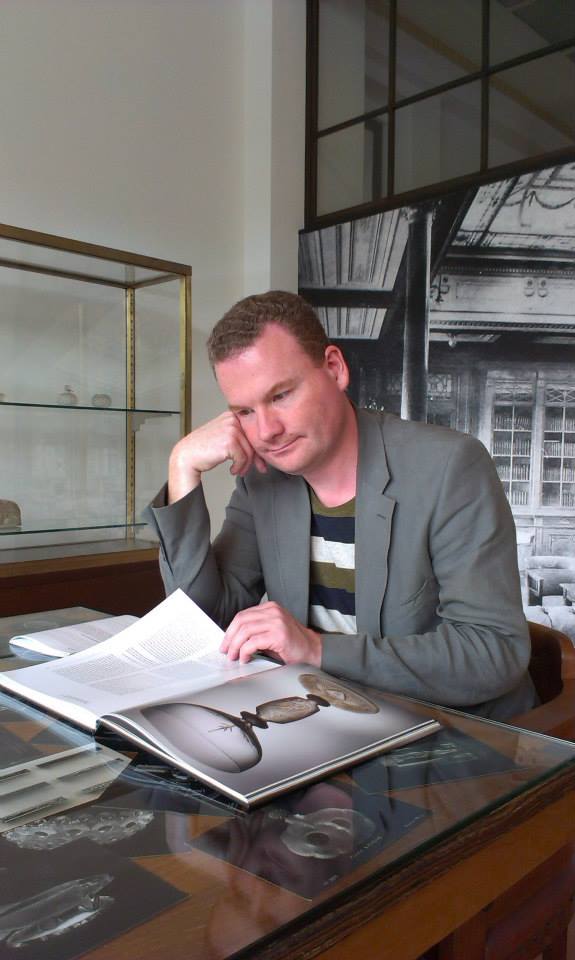 I'm a Dutch author, tour guide and producer of apps on art, history and culture.
My specialities and interests are: monuments and architecture,
railway history and design,
heritage and digital media.
Work and projects:
See also:
Publications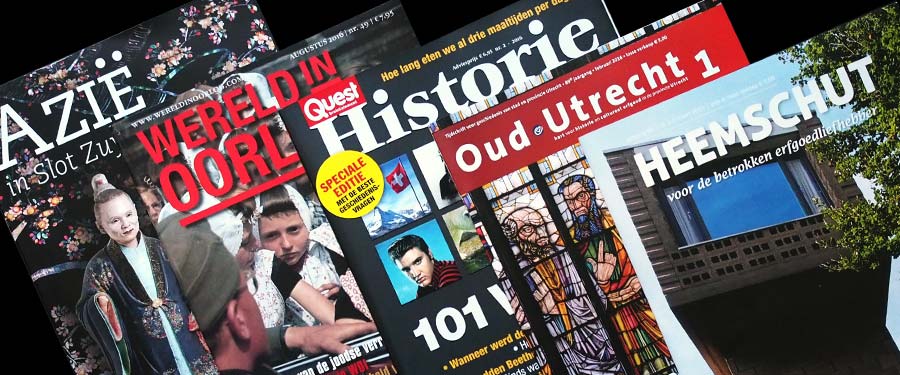 Series Forgotten buildings in Utrecht (Dutch), monthly on DUIC (De Utrechtse Internet Courant).
Series Lost buildings in Utrecht, (Dutch) monthly in DUIC-krant (free newspaper).
Author and editor of RETOURS, digital magazine on railway history, design and photography (English and Dutch).
Column on railway posters (4 times a year) in Railroad Heritage (US).
Chapter on the Orient Express in Meals on the Move: Dining on the Legendary Railway Journeys of the World, to be published by Reaktion Books, London 2017
Article The Balkanzug, Propaganda vehicle during the First World War (Dutch) in Wereld in Oorlog magazine, August 2016.
Article Where real murders committed in the Orient Express? (Dutch) in Quest Historie, May 2016 (available on Blendle).
Article, contributions, editing and design of the one-issue-magazine Asia in Slot Zuylen (Dutch), 2016.
Article The Utrecht windows of Richard Roland Holst (Dutch) in Oud-Utrecht magazine, February 2016.
Article The Dingemans House, a future for the House of the Future? (Dutch) in Heemschut magazine, March 2015.
Essay Glass art in Dutch railway stations (Dutch) for Bureau Spoorbouwmeester (NS/ProRail) together with Jan Klink of the Museum for glass and enamel art Ravenstein.

I also write articles in commision and I can realize full publications such as one-issue-magazines.
Apps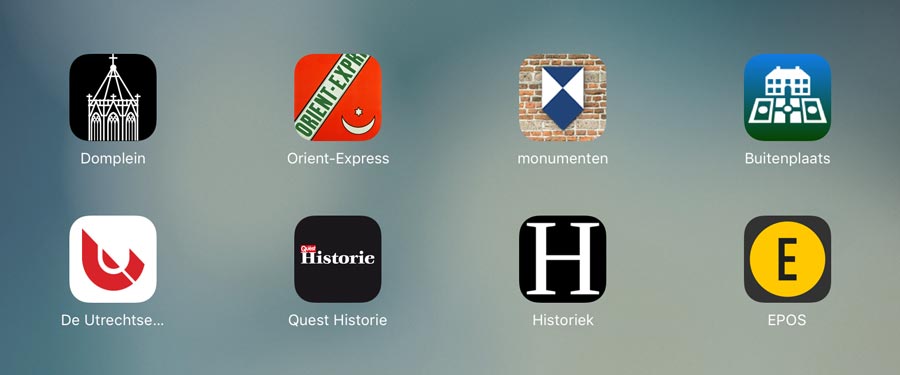 Orient Express History is an extensive tablet app (also available as eBook) about the world's most famous train, lavishly illustrated with historical images. Partly based on my own colelction and research (English and Dutch).
iPad app Journey through 2000 years of Domplein square in Utrecht created with DeroDe3D for DOMunder. A virtual journey through time using 3D reconstructions from Roman times onwards. Winner of the Dutch History Online Prize 2015.

You can contact me for concept, design and production of (tablet) apps on art, history and culture.
Exhibitions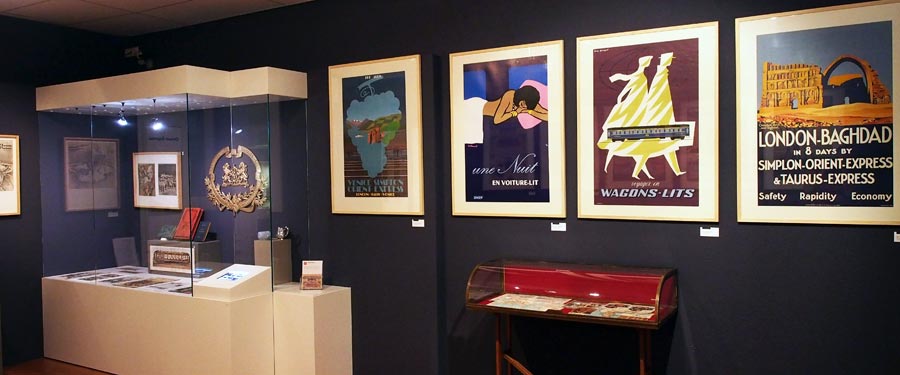 Occasional exhibition Hidden Monuments on Heritage Day 2016 at the Utrecht Archives (ten unknown buildings from the 20th century).
Thematic tour Asia in Slot Zuylen, 2016: committee member, magazine editor and banner designer.
Orient Express, Dream Travel: curator of a small exhibition at the Allard Pierson Museum, Amsterdam during History Month 2015. Including vintage posters from my own collection.
Land van Zuylen visitor center at the Slot Zuylen Carriage House: text and image editing for info kiosks, 2015.
Exhibition concept (unimplemented) Trans Europe Express: the glamor of the sixties for the Dutch Railway Museum.

I am available for curating displays and for contributions to larger exhibitions.
Presentations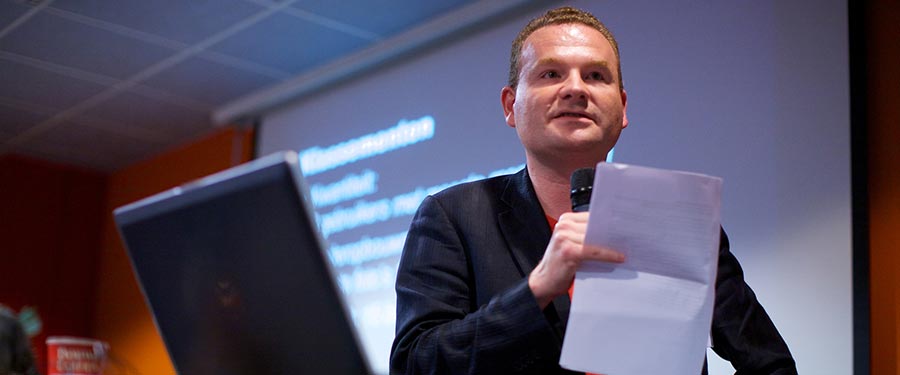 Lectures on

poster

art

for

the Vrije Academie in

December 2016

Lecture on the 'Balkanzug' at the Rail Routes from the Baghdad Railway to the New Silk Road conference in Istanbul, November 2016
Presentation Hidden Monuments on Heritage Day 2016 at the Utrecht Archives.
Never built Utrecht during PechaKucha Night at the Centraal Museum on the occasion of Architecture Day 2016.
Along the river Vecht from Zuylen to Utrecht in the 18th century, at the general meeting of the Friends of Slot Zuylen, 2016.
Neude Post Office, history and architecture, presentation at the Utrecht Public Library's open day at the former post office, 2016.

I can give presentations upon request about heritage, architecture or international railway history.
Guided tours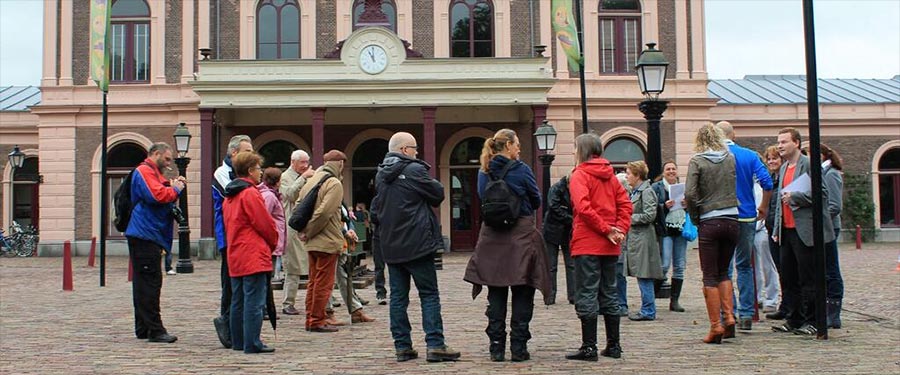 Guided tours of the former V&D department store Stadhuisbrug for the Utrecht Public Library on Heritage Day 2015 and 2016.
Guided tours of the Neude Art Deco post office during City2Cities literature festival and for the Utrecht Public Library.
I compiled the Biltsche Grift/Minstroom guided tour for Utrecht Canoe Rentals.
Historical walking guide for the Stichting Oosterspoorbaan, Utrecht, 2015.
Tour guide at Museum Slot Zuylen (regular visitors) since 2004.
Tour guide at the Dutch Railway Museum (groups) since 2001.

I will guide museum, building and city tours on demand. I can also compile historic walking and cyling tours.
Background/CV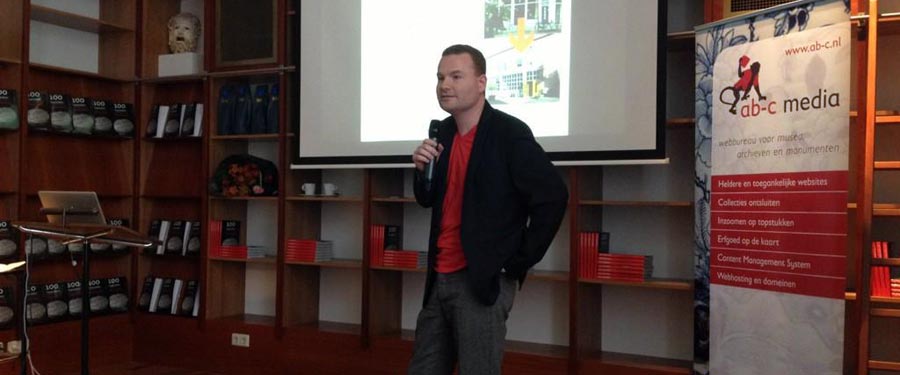 1995: master's degree (MA) in Liberal Arts at Utrecht University, specializing in Culture Education and Art History.
1994-1998: multimedia developer at the Centre for Computer-Aided Egyptological Research of Utrecht University.
1997-2012: owner/partner of ab-c media, web design agency for museums, archives and heritage (working for the Utrecht Archives, Jewish Historical Museum, Dutch National Museum of Antiquities and the Muiderslot castle, among others)
2012: quitted ab-c media to work on own projects and content. Author and producer of content-rich apps (agency name Traiecto).
Contact