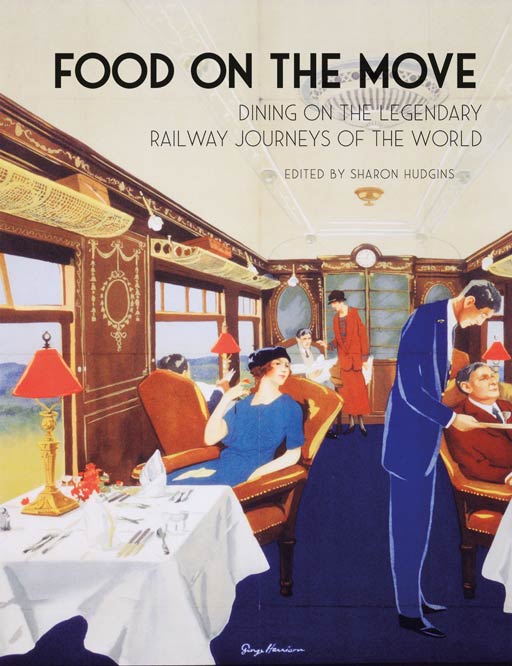 Eindelijk is het zover, het boek Food on the Move: Dining on the Legendary Railway Journeys of the World is verschenen bij Reaktion Books in Londen. Het combineert reizen per trein met culinaire geschiedenis incl. recepten. Ikzelf schreef het hoofdstuk over de Orient-Express, met daarbij veel beeldmateriaal uit eigen collectie en gegevens uit m'n app. Je kunt het boek o.a. bestellen bij Amazon voor ongeveer 30 euro.
De New York Times Book Review heeft het al besproken: Food on the Move, a new collection of essays by various writers, describes dining by rail – in an exalted past and, in the book's tantalizing narratives, sometimes today – as an experience as exhilarating and varied as watching the scenery unfold mile by mile.
Onderstaand de Engelse aankondigingstekst, gevolgd door de inhoudsopgave.

Reaktion Books Press Release
Dining on the Legendary Railway Journeys of the World
Edited by Sharon Hudgins
All aboard for a delicious ride on nine legendary railway journeys! Meals associated with train travel have been an important aspect of railway history for more than a century – from dinners in dining cars to lunches at station buffets to foods purchased from platform vendors. For many travellers, the experience of eating on a railway journey is often a highlight of the trip, a major part of the 'romance of the rails'.
Food on the Move focuses on the culinary history of these famous journeys on five continents, from the earliest days of rail travel to the present. The engaging story and vivid illustrations invite readers to discover an array of railway feasts: haute cuisine in the elegant dining carriages of the Orient Express, American steak-and-eggs on the Santa Fe Super Chief, and home-cooked regional foods along the Trans-Siberian tracks. Readers will be tempted to eat their way across Canada's vast interior and Australia's spectacular and colourful Outback; grab an infamous 'British railway sandwich' to munch on the Flying Scotsman; snack on spicy samosas on the Darjeeling Himalayan 'Toy Train'; dine at high speed on Japan's 'Bullet Train'; and sip South African wines in a Blue Train luxury lounge car featuring windows of glass fused with gold dust.
Written by eight different authors who have travelled on those legendary lines, the book include recipes, from the dining cars and station eateries, taken from historical menus and contributed by contemporary chefs. Food on the Move is a veritable feast!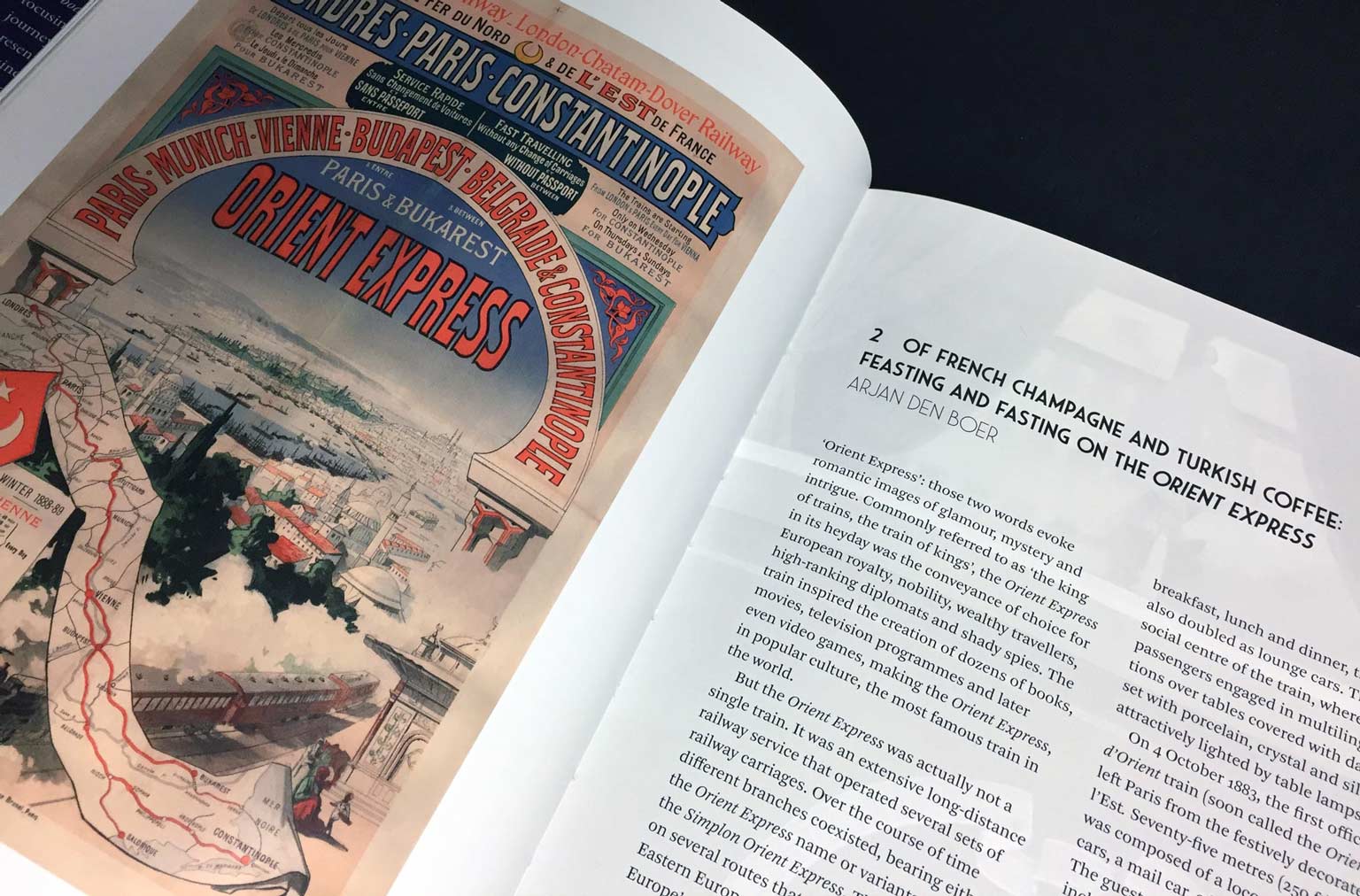 Contents
Sandwiches, Savouries and Strawberry Fizz: Dining at Speed on the Flying Scotsman Adam Balic
Of French Champagne and Turkish Coffee: Feasting and Fasting on the Orient Express Arjan den Boer
From Caviar to Mystery Meat: Dining across Two Continents on the Trans-Siberian Railway Sharon Hudgins
All Aboard: Classic American Cuisine on the Santa Fe Super Chief Karl Zimmermann
Sockeye Salmon and Saskatoon Pie: Regional Foods on Canada's Long-distance Railways Judy Corser
Kangaroo, Crocodile and Custard: Eating across the Outback on Australia's Ghan Railway Diana Noyce
Fast Food: Eating within the Box on Japan's 'Bullet Train' Merry White
Spicy Curries and Cups of Tea: Dining along the Darjeeling Himalayan Line Aparajita Mukhopadhyay
Baked Bobotie, Fried Kingclip and Chocolate Potjie: Traditional Fare on South African Luxury Trains Karl Zimmermann